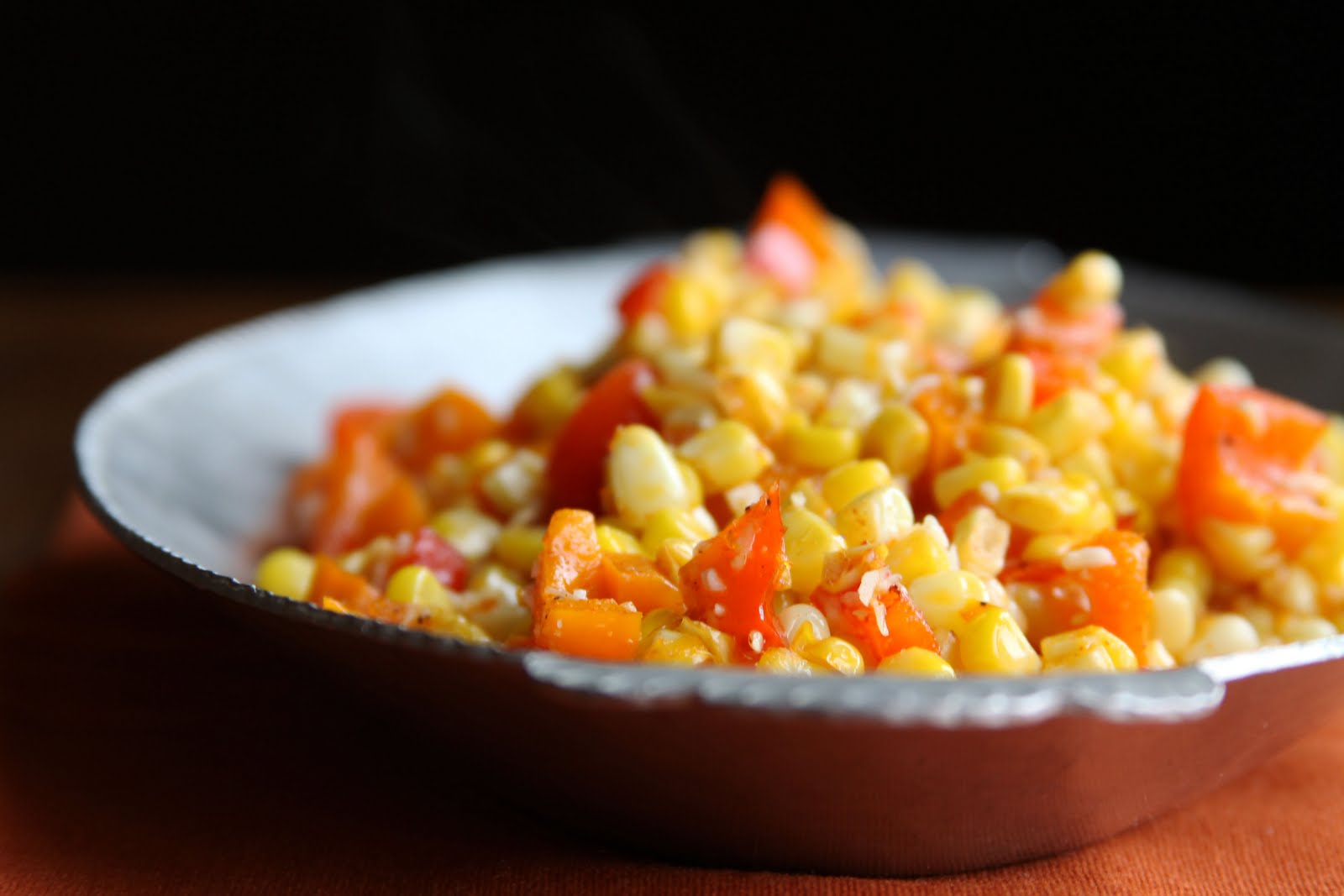 I've got a pile of clothes waiting to be folded, laundry running, dishes washing and a whole lot of packing to do before hitting I-80 tomorrow afternoon for a trip to Illinois (again!).
But before I take off for a much needed three day weekend and break from technology, I'm going to fulfill a request from my mom at the beginning of the summer: a fun, light, summer salad. Well, it's not exactly a salad, per say. It's more of a side-dish actually, but if you refrigerate it and serve it atop lettuce, it's can pass for a salad, right?
This dish is right up my alley: a play on salty and sweet. Lime juice balances out the sweetness of the corn and peppers, which retain their crunch ever so slightly after being roasted in the oven. And because summer produce is perfect on its own, I've kept the seasonings to a minimum; just salt, pepper, and a bit of smoky paprika.
Roasted Confetti Corn Salad
(Printable Recipe)
Ingredients
*1 1/2 lbs. corn on the cob,  kernels removed from the cob (about 3-4 cups of corn)
*2 medium red and/or orange sweet peppers, seeded and chopped
*2 Tbsp. olive oil
*3/4 tsp. salt
*1/4 tsp. paprika
*1 1/2 Tbsp. lime juice
*1/4 tsp. ground black pepper
*1/4 cup grated Parmesan cheese
Instructions
*Preheat oven to 400°F. Place corn and chopped red peppers in a shallow baking sheet. drizzle with olive oil, salt, paprika, lime juice and black pepper. Toss with your hands to coat evenly.
*Roast in the oven for 20 minutes, stirring once half way through. During the last five minutes of roasting, sprinkle with Parmesan cheese.
*Serve immediately, or refrigerate and serve cold.
Happy Cooking!
madison