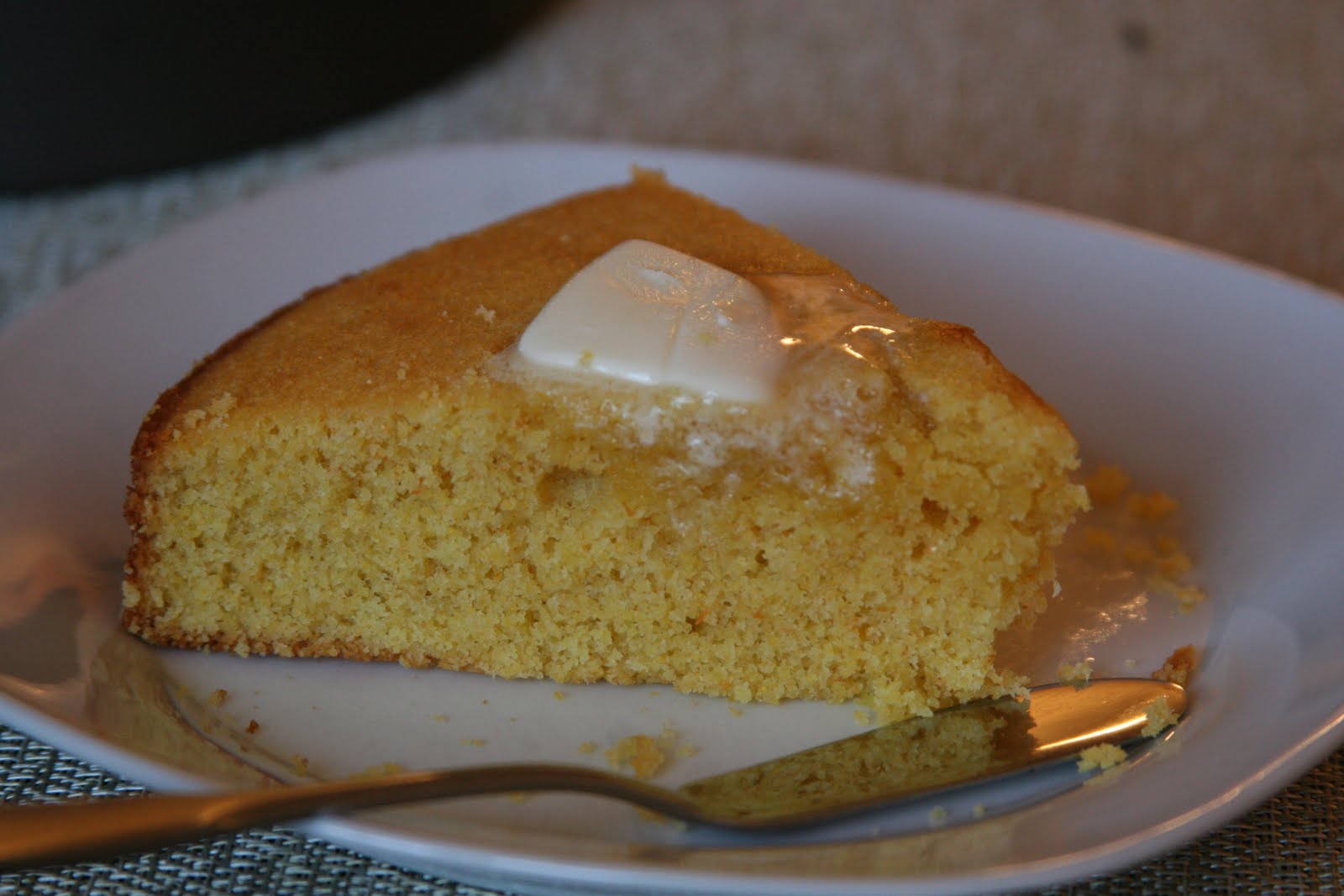 The way I see it, my job with at Espresso and Cream is to sort through all the millions of recipes out there and share with you only the best, and most reliable ones. And trust me, there is a lot of junk out there to sort through, and after tonight I am sure that even the best and most trustworthy sources fail every now and again.
Two containers of cornmeal, 1 1/2 dozen eggs, 1/2 a gallon of buttermilk, 1 1/2 lbs. of butter, and plenty of flour, salt, baking powder, and sugar. All baked up and thrown in the trash in search of the perfect, most reliable cornbread recipe. There was the whole wheat cornbread muffins that were so dense and chewy that they hardly even resembled cornbread, and the cornbread recipe from a trusted blogger who shall remain nameless that were about as flavorless as can be.
And finally, thankfully, Bethany Weathersby came to my rescue. No, I do not know Bethany, but I am oh so thankful for her grandmother's buttermilk cornbread recipe. Let me explain. Usually, I try to steer clear of recipe websites like All Recipes and Cooks.com because I find them to be unreliable and very hit-or-miss when it comes to success, since anyone can upload and post a recipe. However, at my wits end, I was willing to try almost anything, including this recipe on All Recipes from Bethany, mostly because her cornbread recipe had over 1,600 reviews from others users, almost all positive in nature.
This cornbread blew me away. It was a perfect mix of lightness and density, with a slightly crispy crust and pleasantly crumbly texture. Typically, I am in the 'salty cornbread' camp, but this recipe is pleasantly sweet without being overwhelmingly so. With a sprinkle of salt before baking, it hits both sweet and salty notes harmoniously. While this recipe was baking in the oven, my mom e-mailed me with the version from my childhood, a slightly saltier and lighter variety, though every bit as delicious. You can best believe that it will pop up here sometime in the not-so-distant future. Until then, this will have to suffice. And believe me, it will.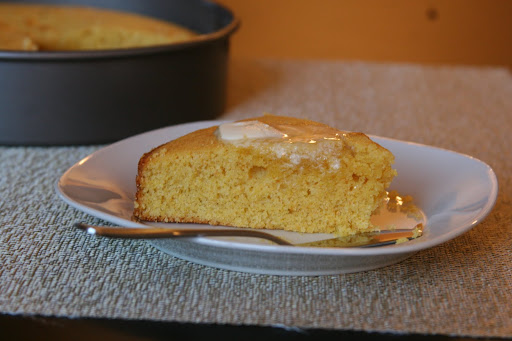 Best Sweet Buttermilk Cornbread
Ingredients:
*1/2 cup butter
*2/3 cup white sugar
*2 eggs
*1 cup buttermilk
*1/2 teaspoon baking soda
*1 cup cornmeal
*1 cup all-purpose flour
*1/2 teaspoon salt
Instructions:
*Preheat oven to 375*F. Grease an 8 inch round or square pan.
*Melt butter in large skillet. Remove from heat and stir in sugar. Quickly add eggs and beat until well blended. Add buttermilk and baking soda and stir into mixture in pan. Stir in cornmeal, flour, and salt until well blended and few lumps remain. Pour batter into the prepared pan.
*Bake in the preheated oven for 30 to 35 minutes, or until a toothpick inserted in the center comes out clean.
Happy Cooking!
Madison