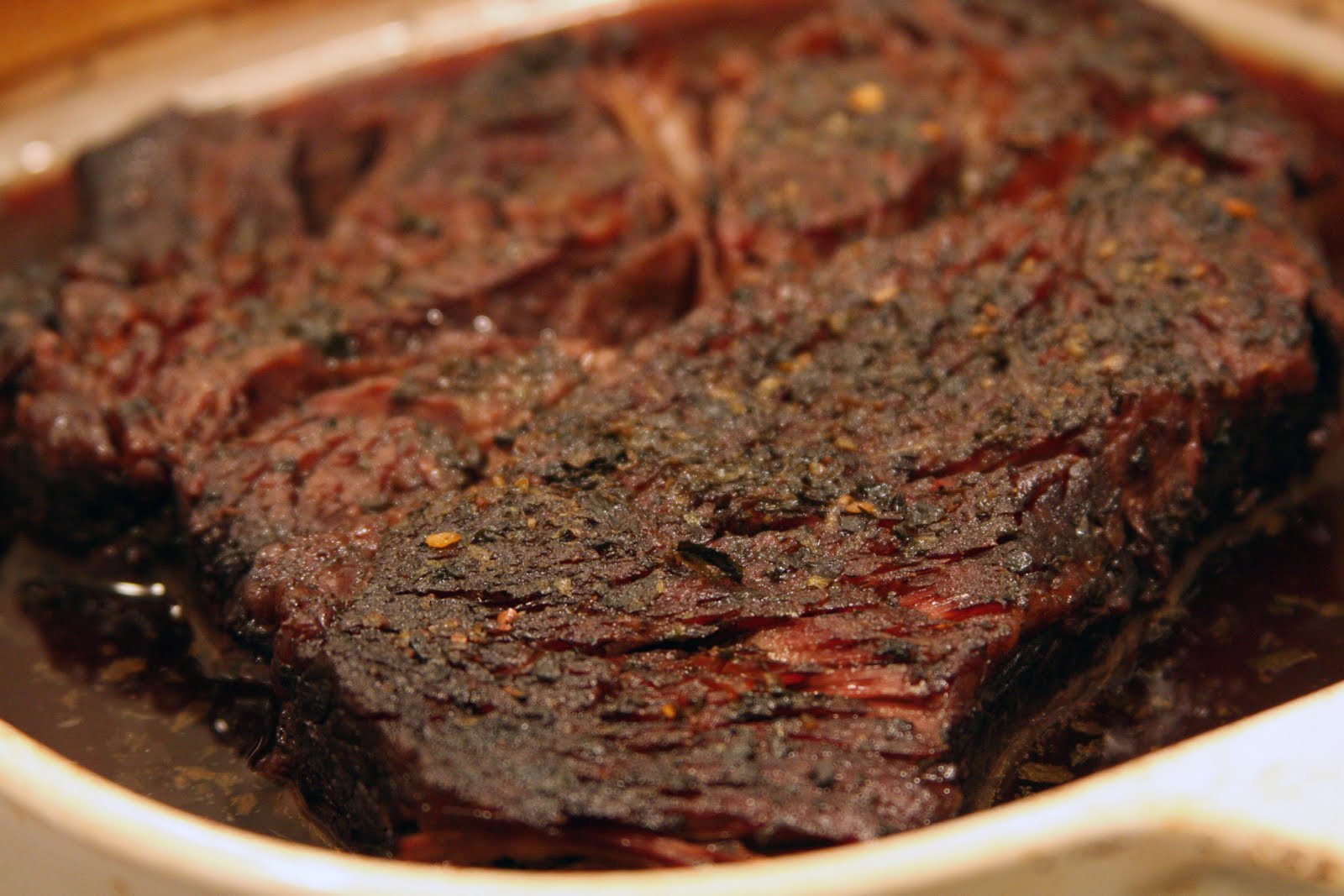 I absolutely love that the days are getting longer and the weather is (a bit) warmer. It's a nice thought knowing when I get home after work I still have a couple hours of sunlight left to enjoy and there's a slight chance I may be able to get away without wearing a coat in the morning on my way out the door. The first signs of spring always make me feel like the best is yet to come, which for me, means summer. But before I get ahead of myself, there are a handful of hearty recipes I've been dying to share.
Growing up we had plenty of rules in my home, but few were as strictly enforced as the 'no crock pot' rule. I've never really understood why my mom felt so strongly about not owning a slow-cooker, all I know is it meant a childhood devoid of pot roast unless it was eaten at another person's home. To be fair, we ate very well at my house. It's where I learned about nutrition and how to cook, and had plenty of free reign to experiment, but what we didn't eat was pot roast.
I first made this red wine pot roast a couple weeks back, but not knowing how it would turn out, I didn't photograph it at the time. I was tempted to make it again the following day so photos could be taken. But seeing as that I am typically cooking for one, this pot roast was already going to be feeding me for the next week. So when the bf (we'll call him J. on Espresso and Cream, see photo below) decided to come down for the weekend, I knew it was the perfect occasion to make pot roast once again. He grew up on a cattle farm. Could it be any more appropriate?
(Not only does he eat my pot roast, he also patiently reads the paper on Saturday morning)
Pot roast is one of the easiest meals to make. 'Set it and forget it' was coined for this dish. Since I don't yet own a slow cooker, I've improvised with a covered baking dish in the oven at a low temperature. Using a large covered pot, set to simmer, on the stove top for the same amount of time would also work. Therein lies the beauty: it's versatile, adaptable, nearly impossible to mess up, not to mention irresistible.
In my opinion, red wine is indispensable in the kitchen, more specifically pot roast. Don't skimp on this part. I'm not saying you need to go out and buy a $20 bottle of wine, but do try and avoid cooking wine versions you can buy at the supermarket. These wines usually have more salt and less flavor. There are plenty of great red wines available in the $7-$15 dollar range. (if you would like a guide, click here) If you must pass on using red wine, substitute an equal amount of low-sodium beef broth.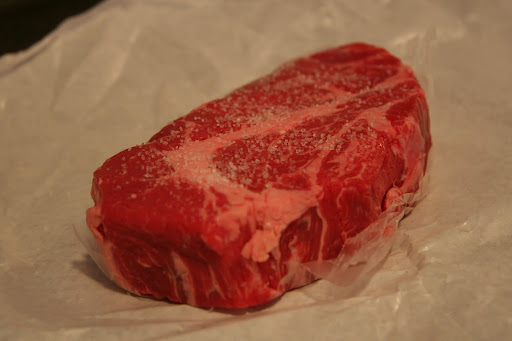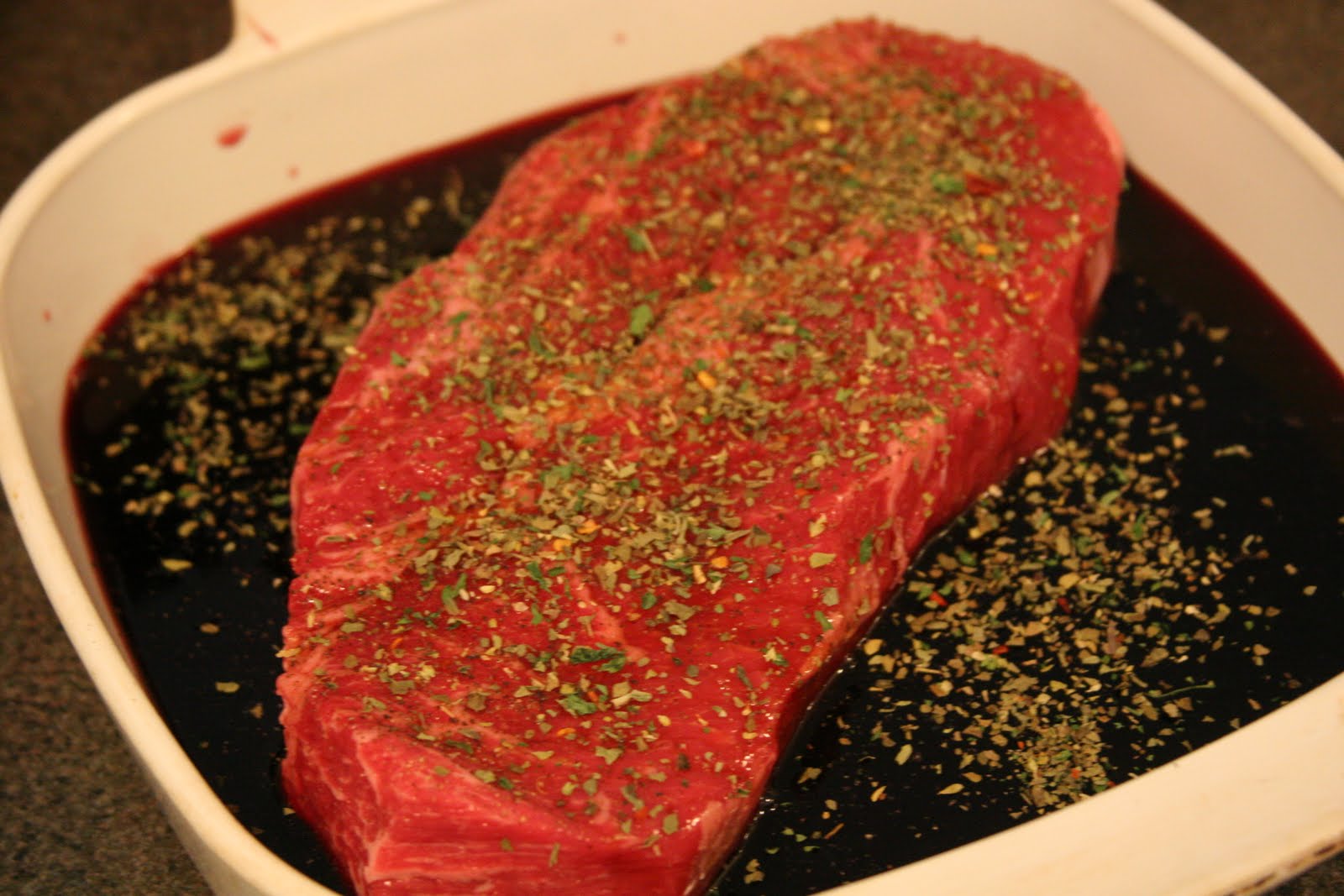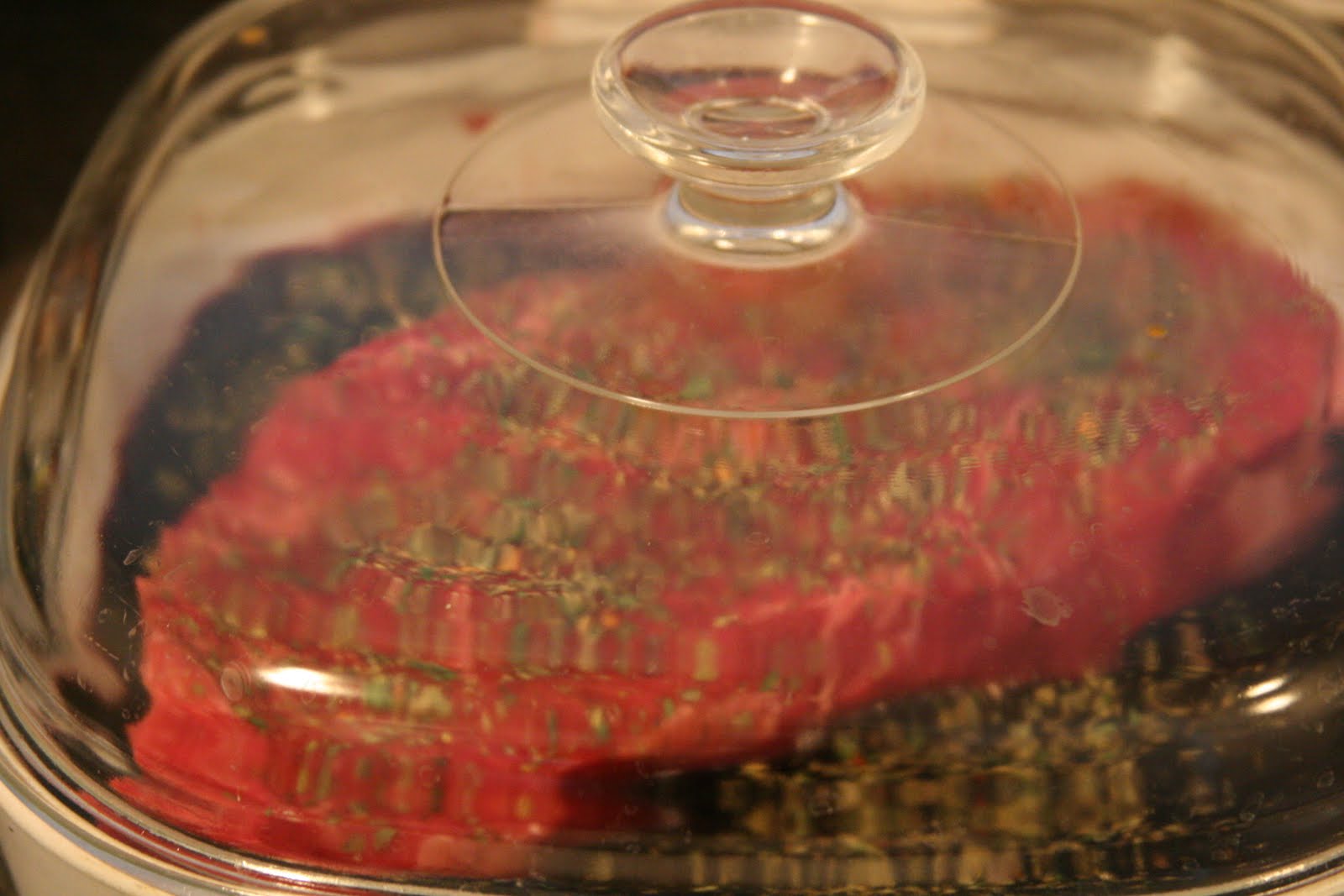 Ingredients:
*1 (2.5 lb. – 4 lb.) chuck roast
*1 tsp. kosher salt (or 1/2 tsp. regular salt)
*2 cups red wine
*1/4 cup soy sauce
*1 tsp. Italian seasoning
Instructions:
*Preheat oven to 3oo*F.
*Sprinkle the 1 tsp. salt on the chuck roast. Place the roast in a baking dish that has a lid. Pour in the red wine, followed by the soy sauce. Sprinkle the roast with the Italian seasoning.
*Place the lid on top of the roast. Put the roast in the oven and leave it be for 5 hours. Do not remove the lid or check on it. Just put it in and let it be, it's that easy. After 5 hours, check on the roast. It should fall apart easily with a fork. If it isn't falling apart yet, return it to the oven, covered, until it does.
Happy Cooking!
Madison