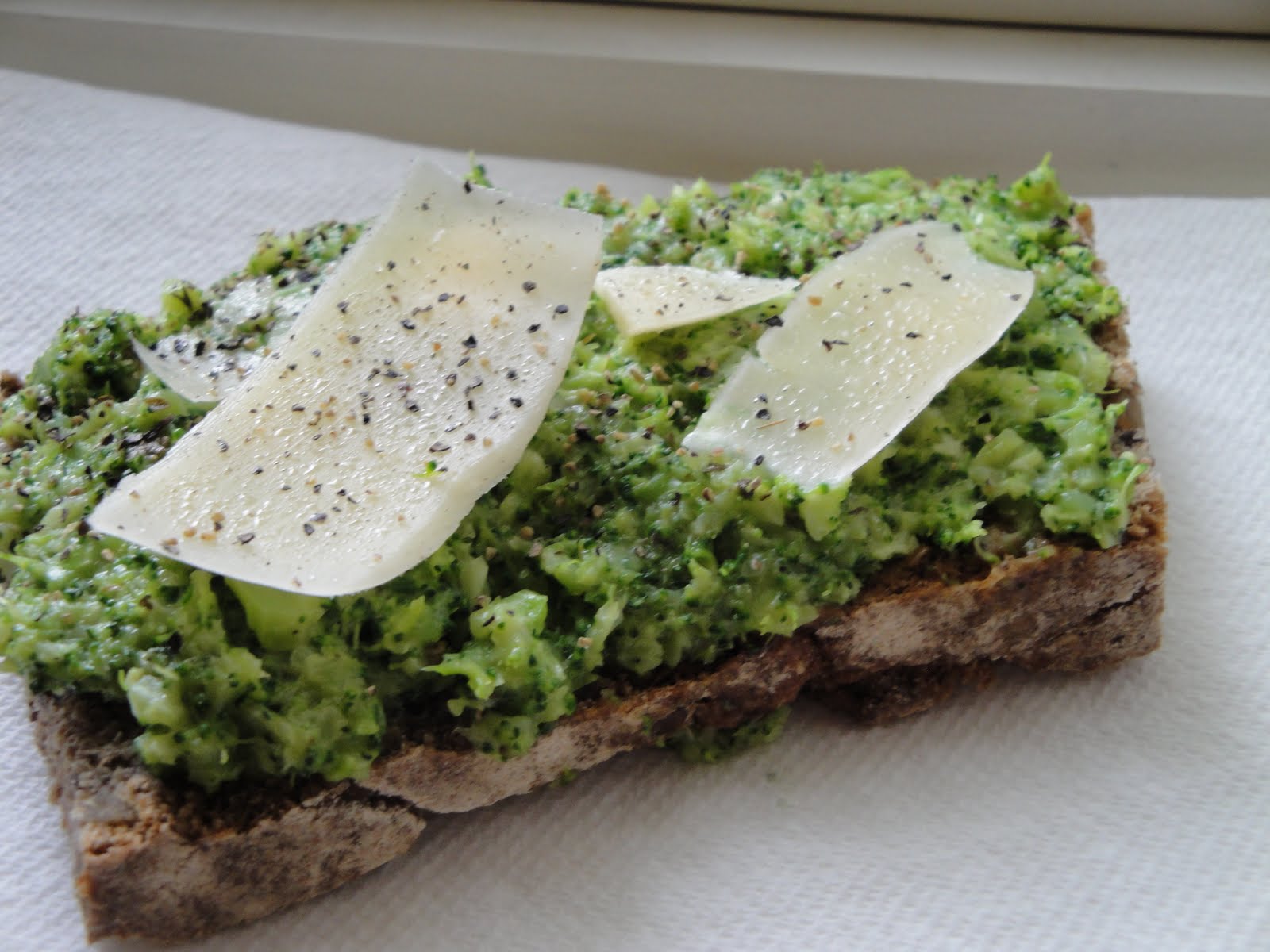 Alice in Wonderland. I think the Disney character that best personifies me at this point would be Alice in Wonderland, falling, tumbling into a rabbit's hole and disappearing from the world. Substitute the rabbit's hole for work, classrooms, and the small nook where my desk and computer live and there you have it, my reasons for disappearing from the known world, as well as the blogging world.
Lately, my cooking has been more utilitarian and droll than exciting and adventurous, living on healthy, quick staples like whole grain bread, Greek yogurt, Lara bars, and whatever vegetables I can toss on a roasting pan at the end of a day (usually broccoli or zucchini.) While I may spend this upcoming weekend plowing through papers and test preparation, mini apple pies are also scheduled in as a stress-relieving study break. In the meantime, Broccoli Pesto got me back to the blog. I felt it absolutely necessary to share this recipe that's as quick as it is healthy.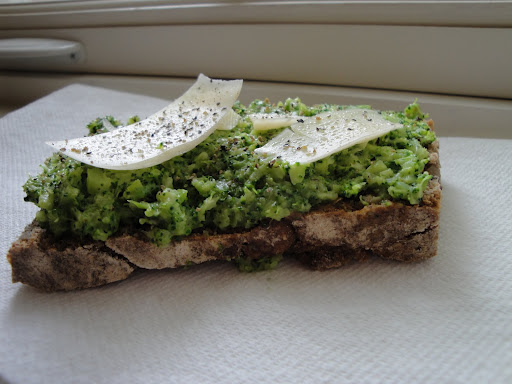 I'm not even sure this counts as a recipe. It was more of a throwing and tossing affair, a bit of this and a bit of that, but here is what it amounted to. After zapping a cup of broccoli in the microwave for 4 minutes, I tossed it into the food processor, along with an ounce of cheese (I used shaved Parmesan, but any cheese will work), a quarter teaspoon of salt, half a teaspoon of Italian seasoning and a drizzle of olive oil (maybe a half teaspoon). I pulsed the ingredients 6-8 times until the mixture was spreadable but still had a bit of texture.
Although I am calling it 'pesto' this mixture is really more of a sandwich in itself, spread generously on top of toasted whole grain bread with a few additional slices of shaved cheese. It made enough for me to spread two slices of bread, plus a bit extra, and was a super yummy way to get in a full serving of veggies, and that is never easy when there's a time crunch!
I've got to run. Teachers seem to like homework deadlines on Fridays, especially Friday afternoons! So much to do, so little time. Happy eating!
Madison