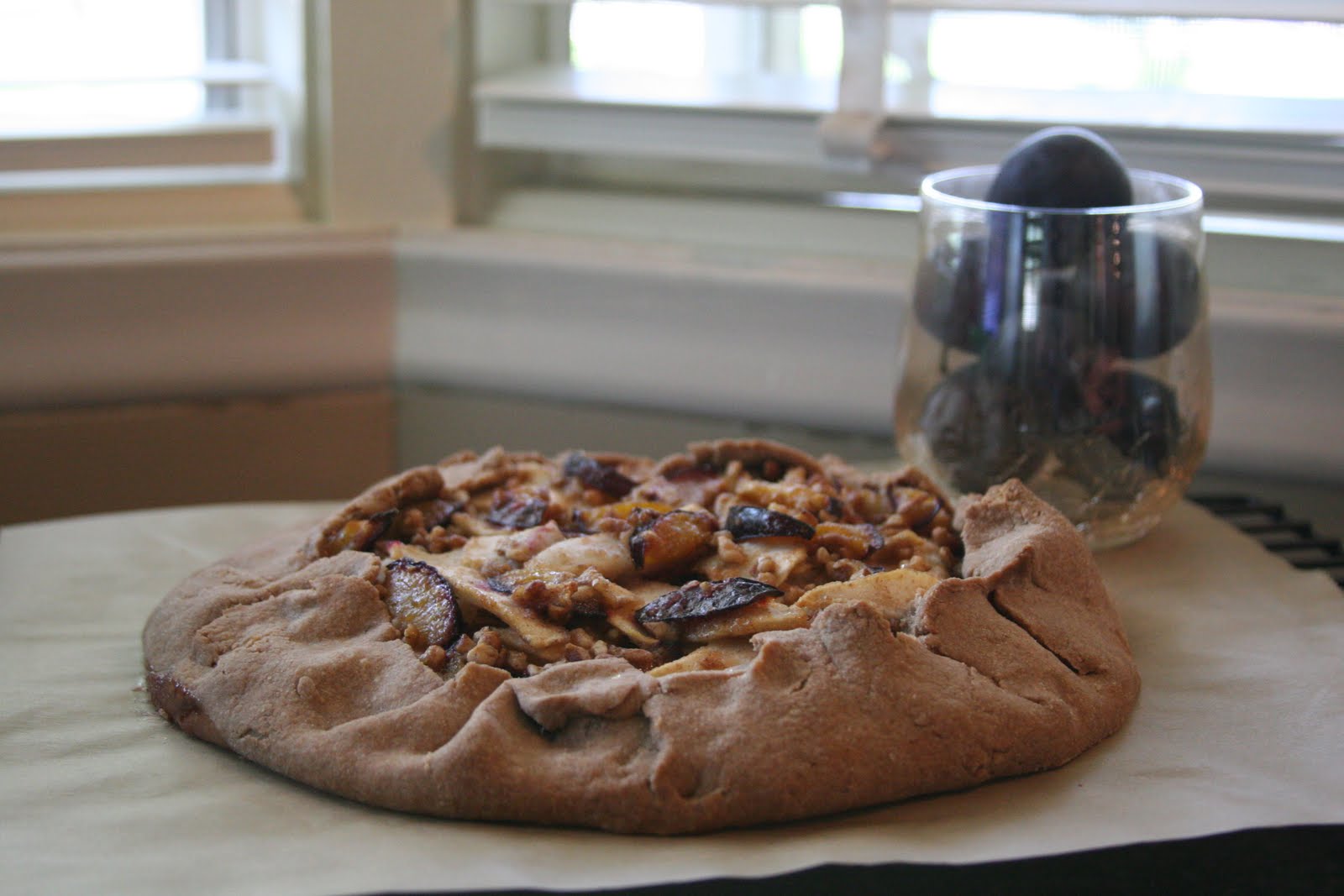 More often than not, when fall finally rolls around I am more than ready. The relief of crisp, cool air is much needed after three months of heat and humidity. But not this year. An unusually mild, and dare I say cool, summer has left me in a bit of a difficult spot. I am a devoted lover of all things fall, yet without a blistering hot summer, I find myself stuck between clinging to summer and welcoming in my favorite season.
Is it really time to embrace harvest pies and cobblers, or would it be better to just continue eating ice cream and sorbet for a few more weeks? This weekend, I think I found a balance. Not quite a pie, this simple, free-form

crostada

is where carefree summer and hearty, warming autumn converge.
There's something beautiful about making a

crostada

. No need for fancy fluting, pie plates, or even a recipe. A simple sprinkling of sugar, spice, and whatever fruit suits you is all it takes. For my version, I wanted to make it extra-healthful. The crust is made with 100% whole wheat flour and the filling uses just a touch of raw sugar. Plums from my aunt's tree and crisp pears were my fruits of choice, but apples, figs, and dates would all be delicious.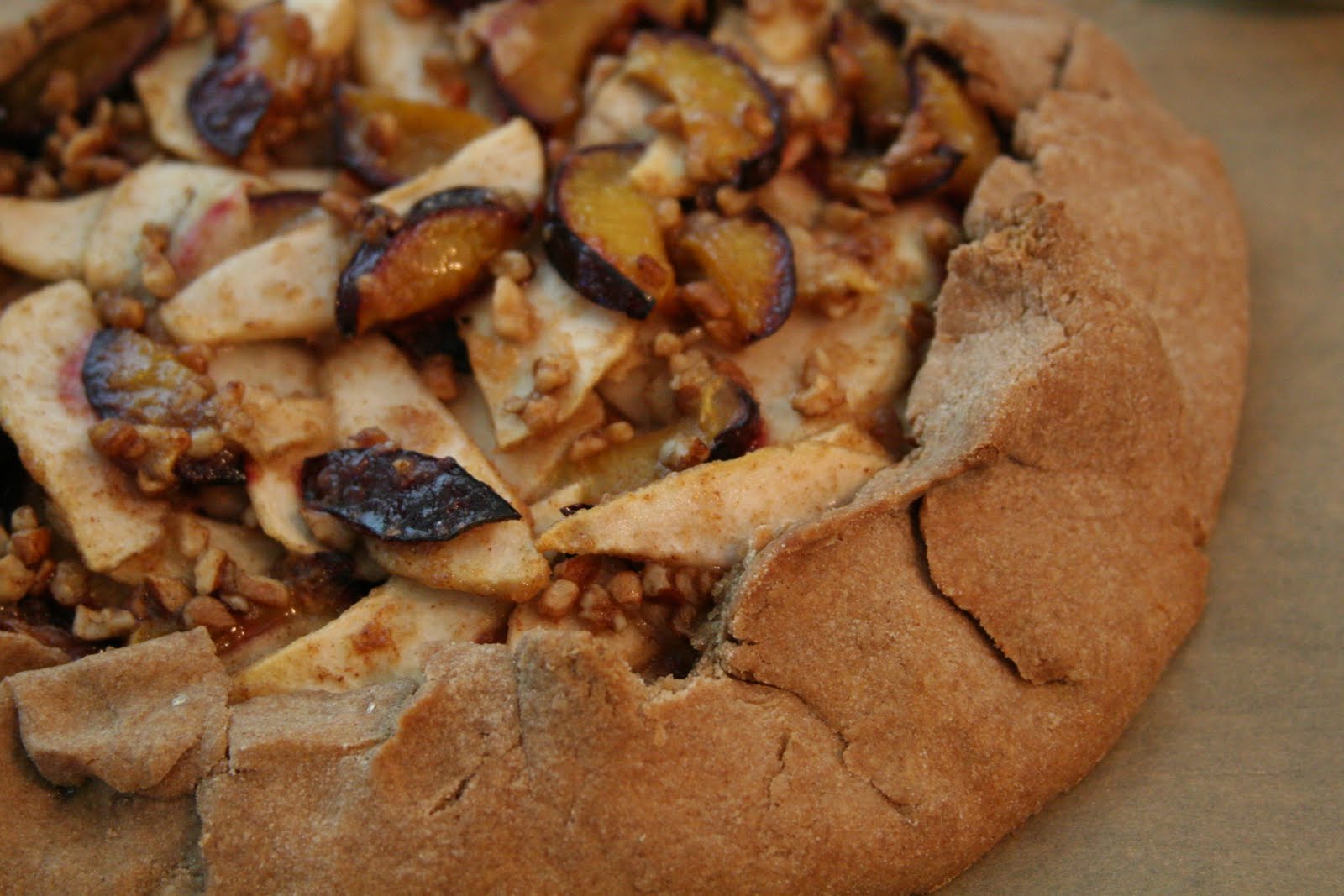 2 cups whole wheat or all-purpose flour
In a food processor, pulse the above ingredients together just until soft ball forms. Remove from processor; knead 2-3 times and shape into a disc. Wrap in plastic wrap and refrigerate at least 30 minutes.
3 medium crisp pears, cored and thinly sliced
6 small plums, pitted and sliced
1/2 cup raw sugar OR 1/3 cup brown sugar
1/4 cup whole wheat flour
In a large bowl, mix the above ingredients together until well combined. With a rolling pin on lightly floured surface, roll pastry into a 12-inch circle. Spoon filling into center of pastry, leaving a 2-inch border around the edge. Fold the edges of the pastry around the filling, and press together any overlapping edges. Don't stress! It does NOT have to look perfect.
Bake at 350 until crust is lightly golden and filling is slightly bubbly, about 25 minutes. Remove and slide onto a cooling rack lined with parchment paper. Cool completely.
I hope you enjoy this dessert, as much for the simplicity as for the taste. To me, it's what baking should be.

Un

-fussy and beautifully imperfect. And if you make a mistake, you have every right to claim it was intentional.