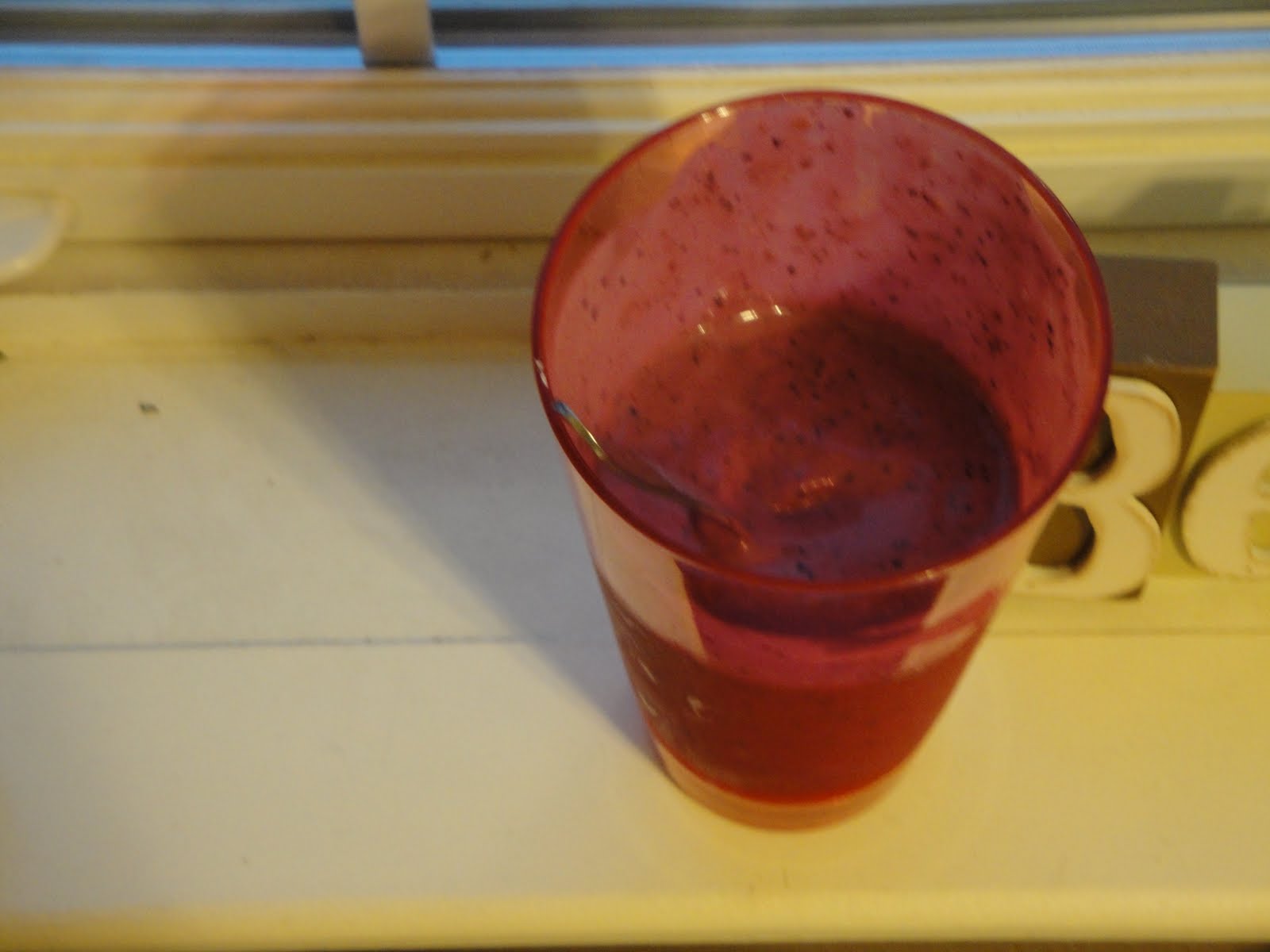 Breakfast. In my opinion, one of the most glorious times of the day. I'm a morning person by nature, made even more so by a few cups of strong coffee. My favorite mornings are those when I am able to sit and have a long breakfast, usually stretching over a couple hours, while watching the Today Show and reading the paper.
But beyond coffee, breakfast can also present some challenges, because what is consumed in the morning usually sets the tone for eating patterns the rest of the day. Can anyone relate? I know if I start the day off with something overly sweet, my willpower the rest of the day is at a serious disadvantage. Battling my sweet tooth once it gets going is a losing game.
Some may suggest a fiber-filled bowl of oatmeal, but I find that starting my day off with a heaping bowl of carbohydrates, even if they are the good kind, just isn't a good fit either. What's a busy, health-concious, food-loving girl to do? Don't write me off as crazy when I tell you that my solution is a Berry Tofu Smoothie.
I beg you….give this recipe a try. Packed with protein, calcium, and a serving of fruit, my Berry Tofu Smoothie manages to curb my craving for sweet without loading me down and keeps me full for hours. Try it…. and let me know what you think!
Berry Tofu Smoothie:
1 cup frozen mixed berries of your choice
1/2 cup Silken Tofu (firm or soft, it does not matter)
1/2 – 3/4cup skim milk
1 light yogurt such as Dannon Light and Fit or YoLight (any flavor you like)
2 tsp. Splenda (optional, but I like my smoothie a bit sweeter)
In a blender, process until smooth. The mixture will be thick, which I love. If you want a more drinkable smoothie, just add a bit more milk.
Enjoy!
Madison