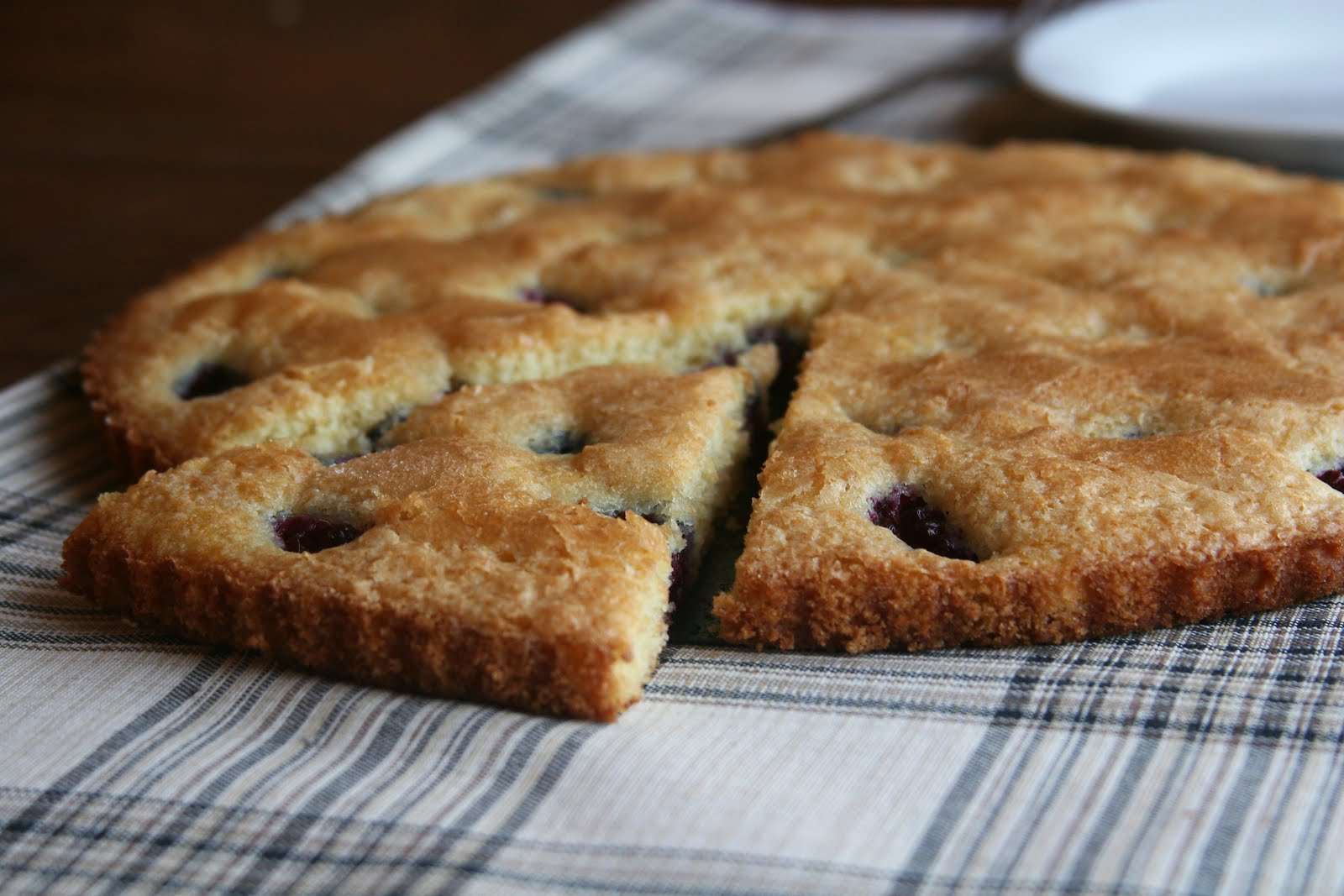 If ever there was such a thing as a 'breakfast cake' this, my friends, would be it. And if there was such a thing as a 'perfect for every occasion' cake, this would also be it. Time and time again I have made this humble dessert: for brunches, breakfasts, coffee dates, and dinner parties. And every time it comes through for me – the knight-in-shining-armor of cakes. It wins extra points for having a
very basic ingredient list
, for not being temperamental and coming together in
one bowl
with a spoon or fork,
no mixer required
. 
And if that wasn't enough to make you love it, this little beauty continues to impress when you put fork to cake to mouth. It's light and pleasantly sweet, contrasting nicely with the tanginess of the berries. A dusting of sugar before baking becomes a crisp crust, transformed by the heat of the oven. When serving this cake for dessert or a decadent brunch item, I drizzle a simple glaze made of powdered sugar and milk over the cake while it is still warm, though it's beautiful and plenty sweet without, too. Depending on the season and my mood, I substitute berries of all types and have had equally great success when substituting whole wheat flour for the all-purpose kind. 
As much as I love variety, change, and experimenting with new recipes, there are times when having a reliable, delicious recipe like this one is all kinds of necessary. A recipe that can be whipped together in a moment's notice for impromptu guests or when the recipe you were planning on making totally flopped. If you stop by for brunch, coffee, or dessert, I'll probably serve you this cake. And if you're lucky, I'll send the leftovers home with you, too. That is, if there are any leftovers to be had.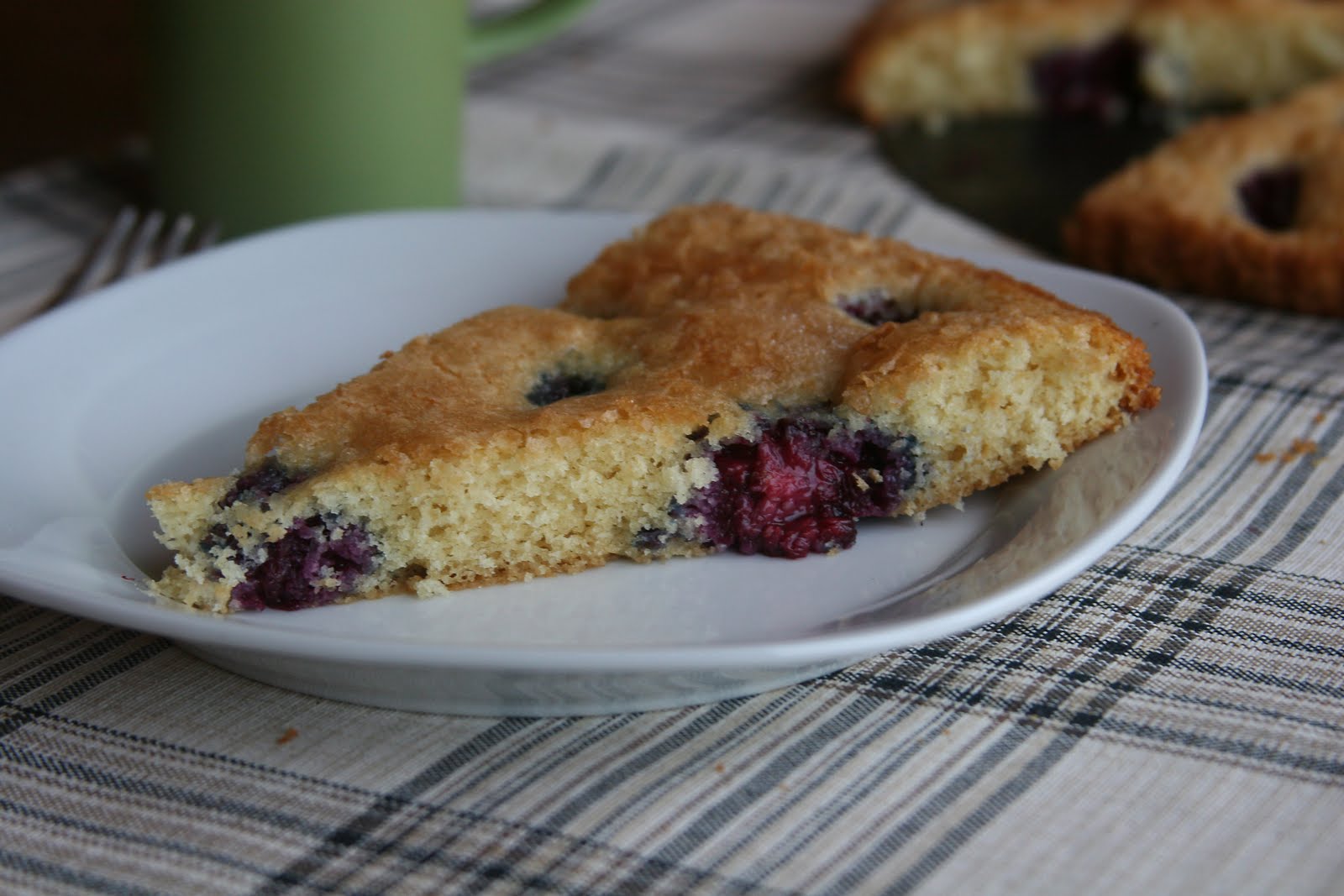 *2/3 cup sugar (plus 1 1/2 Tbsp. extra for top)
*1/2 stick (4 Tbsp.) butter, melted
*1 cup fresh blackberries 
*Preheat oven to 400*F. Butter and flour a 9-inch cake pan (I used a 10-inch tart pan, which worked nice, too). 
*In a large bowl, combine the flour, baking powder, baking soda, salt, and sugar. 
*Add the melted butter, egg, milk, almond extract, and lemon juice to the bowl and stir (by hand) until ingredients are well-combined and batter is smooth.
*Pour batter into the cake pan. Top with the blackberries and sprinkle the top of the cake with 1 1/2 Tbsp. sugar. 
*Bake for 20 to 25 minutes, until a wooden pick comes out clean when inserted into the center. (For the 10-inch tart pan, bake 18-20 minutes.) Cool on wire rack.